Topics covered in this post
Who Is The Second Largest Search Engine In The Land?
Many of these videos can be uploaded to YouTube, which is presently the second largest search engine after Google. And since Google took over YouTube there has been a significant increase in how much videos affect your search engine rank and your videos have a far better chance of actually being seen in the regular search engine results page. You can absolutely get videos that are hosted on the many other video platforms, just like Wistia, Vimeo etc onto the first page of the search results pages, but it's a whole lot easier to get a YouTube video on, not that I'm saying Google is biased or anything.
The Continuous Growth Of Video Marketing
Video marketing is nothing new and yet it's one thing that a lot of companies, especially small businesses are not doing enough of and should start paying attention to if they would like their business to develop and flourish into the future. Even though video marketing on YouTube has been about for several years now it's still constantly expanding at a fast pace year on year. According to CISCO By 2020, online videos will make up more than 80% of all consumer internet traffic (85% in the US).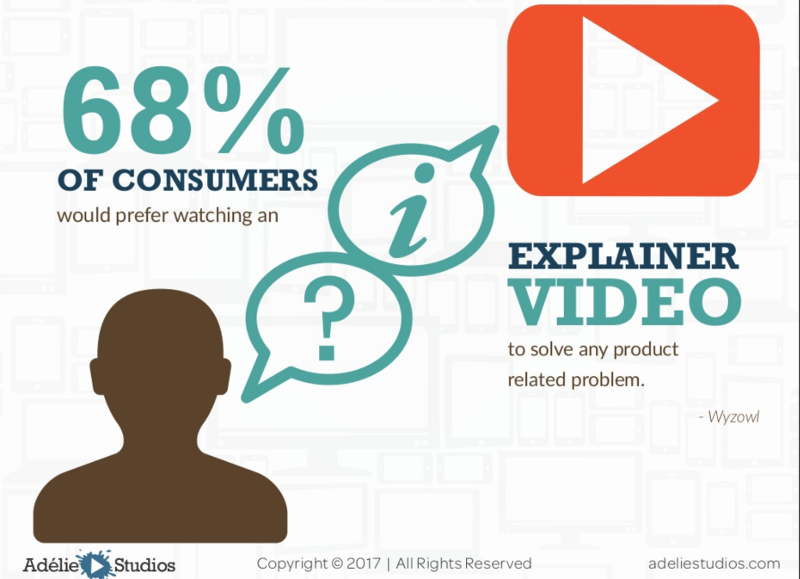 Especially on YouTube whenever you upload a new video clip it is pretty much instantaneously included in Google's search index and sorted primed for new searchers, a new page or post on your site can take days or even weeks to get indexed naturally.
There is also a different benefit for using videos in your online marketing strategy because apart from a correctly optimised video is able to also help your site greatly improve its place in the search engine result pages. Google also loves videos. When you have a video embedded on your site it will usually increase the time spent by visitors on your site. The longer visitors stay on your site builds trust and sends signals to the search engines like Google that your site has good content. According to Moovly you are 53 times more likely show up first on Google if you have a video embedded on your website.
So Exactly Where Do You Begin With Your Video Marketing Plan?
As the song says at the very beginning is a very good place to start. And with any digital marketing project, you should start with keyword research. Keyword research is as crucial for your videos as it is for your site. By utilising either Google's free keyword planner or any one of the other keyword software that you have access too, you have the ability to rapidly determine related keywords to your main keyword, allowing you to apply them in your video titles, tags and descriptions. If you are unsure of how to do keyword research then check out my 3 part explanation of Understanding Keyword Research
Once you know what you are targeting then you can move on.
Channel Optimisation
Whatever system you choose to upload your videos on they are all essentially come with the same structure so the initial thing that you need to do is to build a well-optimised channel.
Your Channel Settings
Anytime you make a channel make certain that you fill in each area of it. I.e for YouTube you need a logo, enticing cover image, playlist descriptions, name, channel description, etc. If you are having a Brand Channel then your company name should be part of the title. Complete the About Us section, summarise your company what the channel is about, get your main keyword in and where available get just some of your related keywords in. Do not spam it, or stuff it, keep it understandable but with relevant keywords in. When creating your channel art YouTube recommends a minimum size of 2560x1440 but on desktops and mobiles, only a small proportion of that is seen.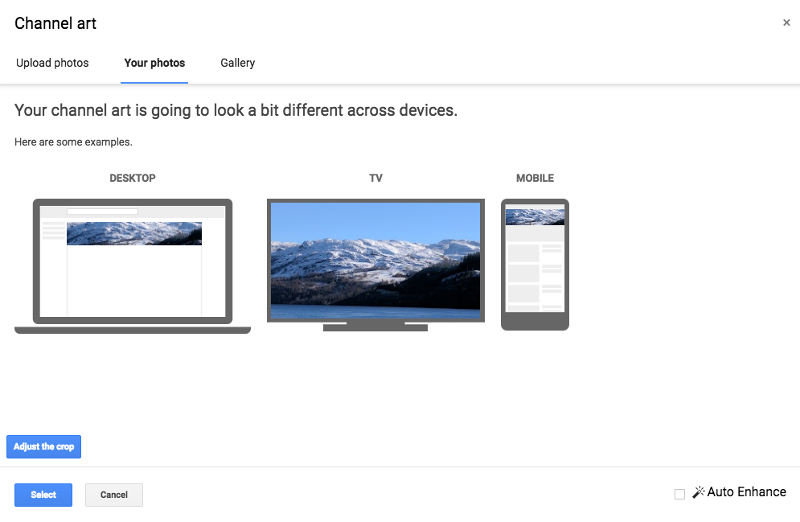 If you are using YouTube then ensure that you verify your channel, this calls for you have a 6 digit code transmitted to your mobile phone. After validating your channel you are then able to have access to other functions of YouTube. One of these is the ability to load custom thumbnails for your videos, allowing you to show a strong message to maximise click-through rates if people see your video thumbnail in the search result pages.
Your Google Brand Page
Using YouTube you get to make a Google Brand page. Just like your YouTube channel you really need a good header image and a logo, you can use the same ones, you might just have to adjust the sizes slightly. Again fill in all of the options, your story etc. In the links section, add in your domain URL, the URLs for your company's Facebook, Twitter pages and every other Social network sites that you currently have.
Optimising Playlists
Make sure that any new video that you upload you always put it into a playlist. The playlist you develop again will have a description for you to complete, so make certain that you fill it in, once again getting your primary keyword and as many relevant keywords that you can without spamming it.
Video Optimisation
As a part of the YouTube/Google search engine ranking algorithm for videos is view time then you need to post interesting and top quality videos where the subject of the video is definitely related to your intended keyword(s), if not people will be leaving your video clip immediately and you won't rank.
The title of the video should contain the main keyword you are focusing on, and if you can add them in intelligently include your keyword variants. If you're looking for phone calls then you can add your phone number in the title as well. On YouTube for the title you only have 100 characters to use, so use them wisely.
In the video summary, ensure that your phone number is on the first line to ensure that it is visible even in the unexpanded view. And then put a link back to a related page on your website. Write about 100+ words of commentary about the video. If your video has a voiceover then just insert the voice over script into the description. Also add three to five other relevant keywords, the URL links to your Social Profiles, Twitter, Facebook etc. And then finally add your NAP (Name Address & Phone Number) at the bottom.
For YouTube, Tags add your primary keyword as the first tag and then add another five to ten relevant keywords.
Your Custom Thumbnail
For the custom thumbnail, you might use one of the still images from your video as your thumbnail, but it's far better to upload a custom thumbnail. Go for a thumbnail that may attract the searcher to check out the video. Which image below would you pick or business would you call if you needed a Tree Surgeon?

Some Advanced Settings
Ensure that broadcasting and sharing choices are set to "public" based upon standard YouTube licence. Also enable the following: voting and comments, video responses, ratings, syndication and embedding. All end-user involvement helps your video to rank.
How To Add Subtitles?
If the video has a voice over then YouTube provides a handy tool which you can utilise to produce subtitles and a transcription of your video.
It is not perfect and you will have to spend some time getting the subtitles right, but it can help with getting your video ranked. Also, you can use the transcribed text to add into the description.
The easiest way you are able to promote your video is by embedding it on your business website and by distributing it through your social networking sites. Asking friends family work colleagues to watch it and engage with it.
By using the correct video marketing methods, your corporate videos can help draw the much-needed visitor traffic to your website, or even customers from your videos themselves.